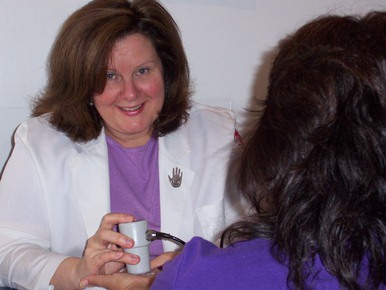 Lindy L. Loya has more than 20 years of clinical experience as a hand therapist.
Lindy Loya received her Master's Degree in Occupational Therapy from the University of Southern California (USC), where she first "fell in love" with Hand Therapy. Her training included specialized hand therapy internships and advanced clinical study. She worked for excellent hand surgeons and rounded out her experience in rehabilitation medicine. Prior to starting her own hand therapy clinic, Lindy developed upper extremity programs for other facilities and was the clinical director of several hand therapy centers.
Lindy is an active member of the American Society of Hand Therapists (ASHT), an affiliate member of the American Society for Surgery of the Hand (ASSH) and has been active in many other hand therapy organizations.
We accept referrals from
Orthopedic Surgeons
Hand Surgeons
Neurologists
Neurosurgeons
Rheumatologists
Oncologists
Pediatricians
Burn Specialists
Internal Medicine Physicians
Vascular Surgeons